Book Sale
Friends of Rochambeau Library
Spring 2019 BIG Book Sale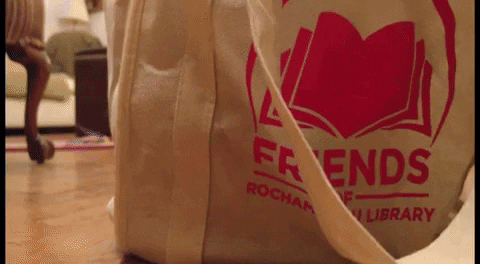 THOUSANDS of HIGH QUALITY donated books, games and puzzles sorted into more than 50 categories LEFT on OUR FILL-a-BAG DAYS!
2019 SPRING SCHEDULE: April 1 – 6
Mon. 1st 4pm – 8:00 (Specials & Rarities open at 3pm) Dealers Night Admission $30 per person, including interested non-dealers
Tues. 2nd 4pm – 8:00 Friends Night (New Members join at the door!)
Wed. 3rd 10am – 5:00pm Free entrance for ALL
Thur. 4th noon – 8:00 Free entrance for ALL
Fri. 5th 1pm – 5:00 Fill a Bag for $5, free entrance for ALL
Sat 6th 1pm – 5:00 Fill a Bag for $5, free entrance for ALL
Proceeds of the bi-annual Book Sales support events, programs and services for children and adults, subscriptions of periodicals, journals, and museum passes, the purchase of media equipment, etc. etc. etc. at #ROC Library
Want to help us with the book sale? It's really fun! Sign up in under ten seconds with this easy to use form!
Past Book Sales Were a Great Success!
Thank you to all of our volunteers and shoppers!